UPDATE: 9/7/2022
Originally published 2/15/2015
How many prostate cancer (PCa) patients use complementary and alternative medicine (CAM) to support their wellness in their PCa journey? Researchers from three well-respected academic centers turned to a national database of PCa patient self-report questionnaires from 1996-2016.
[i]
They found that overall, 56% reported CAM use, with multivitamin use (40%) and omega-3 fatty acids (24%) being the most common. CAM users tended to be college educated with higher household income. Notably, CAM use trended upward during the study years. The authors write, "Between those diagnosed in 1996 to 2000 and 2011 to 2016, complementary and alternative medicine use increased 128% from 24% to 54%. When comparing participants diagnosed in 2006 to 2010 with those diagnosed in 2011 to 2016, a 108% increase was seen in supplemental vitamin D use and a -48% decrease was seen in supplemental vitamin E use." The drop in vitamin E use after 2011 is not surprising. That year, results of the
SELECT study
were reported, showing that men who took 400 international units of vitamin E daily had more PCa's compared to placebo use. That said, it's interesting to note that CAM is used by so many PCa patients with the intent of supporting their overall health and recovery from PCa.
The practice of medicine has come full circle from ancient times. Archaeological remains from the Stone Age reveal primitive surgical interventions (ouch!) and bone-setting for injuries. Cave paintings show trepanning (punching or drilling a hole in the skull), perhaps done to relieve headaches, cure seizures, or simply release evil spirits. Such drastic intrusions were the ancestors of today's sophisticated surgical interventions, which are becoming less and less invasive. As cultures in the Eastern Hemisphere evolved, and eventually developed systems of writing, there is much documentation of healing practices that were designed to enhance the body's ability to heal itself. Five centuries before the birth of Christ, the Greek physician Hippocrates instructed, "Let food be thy medicine and medicine be thy food." There were also spiritual practices—some of which seem superstitious—that built upon the powerful mind-body connection. Never underestimate the efficacy of the so-called and mysterious "placebo effect"! In rediscovering ages-old healing arts, we find anew that the human body responds positively to countless ways in which ancient peoples prevented and cured disease.
At the Sperling Prostate Center, we actively support what is often called complementary and alternative medicine, or CAM. CAM includes diet, vitamins and nature-based supplements such as herbal products, exercise, meditation, stress management, bodily cleanses, etc. For those interested in a summary of a great study by Dean Ornish on how prostate cancer patients can change their genes using CAM principles, check out this Newsweekarticle.
A new German study reports on identifying the need to provide correct education and advice to prostate cancer patients who are eager to benefit from CAM.[ii] The authors state that "…many prostate cancer patients use complementary medicine (CM) or have an interest in these treatment approaches; however, the information and consultation situation of cancer patients is insufficient…" In response, the German Cancer Aid Society launched a program called Competence Network Complementary Medicine in Oncology (COCON). Using qualitative interviews with prostate cancer patients, the researchers learned about how patients use CAM, and explored what they needed in terms of information and consultation. The main themes had to do with nutrition and healthy diet, especially certain specific foods, and using supplements. Patients also brought up "physical exercise, psychological well-being, mistletoe therapy, homeopathy and traditional Chinese medicine." Besides wanting more information on these, they also wished for more holistic care from their healthcare providers. The authors point out that prostate cancer patients "are in a special situation because of a regular feedback on the prostate-specific antigen (PSA) value."
Our Center's patients have detailed information on their prostate health because of our 3T multiparametric MRI. While many are dealing with suspected prostate cancer, we also diagnose BPH, prostatitis/inflammation, and cancer precursors. We encourage our patients to take advantage of CAM, and we have staff with expertise in this area. We hold the ideals of Mahatma Gandhi whose cultural history includes great healers: "It is health that is real wealth and not pieces of gold and silver."
Download Our Free Ebook: "How to Manage Prostate Cancer Anxiety"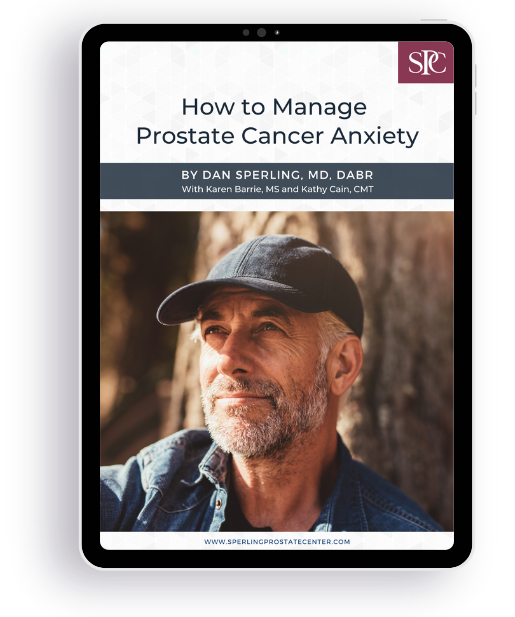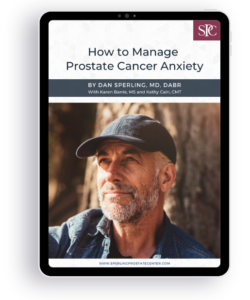 Don't let anxiety over prostate cancer run you. Instead, learn how you can take charge and empower yourself to manage stress and boost positive treatment outcomes with our "first aid kit" of practical tips and tools.
DOWNLOAD NOW
NOTE: This content is solely for purposes of information and does not substitute for diagnostic or medical advice. Talk to your doctor if you are experiencing pelvic pain, or have any other health concerns or questions of a personal medical nature.
[i] Zuniga KB, Zhao S, Kenfield SA, Cedars B, Cowan JE, Van Blarigan EL, Broering JM, Carroll PR, Chan JM. Trends in Complementary and Alternative Medicine Use among Patients with Prostate Cancer. J Urol. 2019 Oct;202(4):689- 695
[ii] Gschwendtner KM, Klein G, Güthlin C et al. Importance of complementary medicine approaches for patients with prostate cancer. Urologe A. 2014 Nov;53(11):1600-9.