What is Prostate Cancer Ablation?
To begin, it's important to understand what ablation is. Ablation means the removal of diseased body tissue such as cancerous tumors. Image-guided ablation is performed by applying thermal energy that physically destroys the cancer. For prostate cancer, ablation is an alternative to surgery or radiation.
Thermal ablation for prostate cancer has two main advantages over surgery:
Same day outpatient procedure
Very rapid recovery time and return to normal activities
Ablation also has a unique advantage over surgery and radiation, which are both whole-gland treatments. Ablation can be done as a focal treatment with added benefits:
Targets only the tumor plus an extra safety margin
Avoids damage to healthy prostate tissue
Greatly reduces the risk of impaired urinary and sexual function as compared to surgery
Today, focal treatment for prostate cancer is recognized as an excellent option for patients who are accurately diagnosed and determined to be appropriate for a focal approach. Besides being clinically qualified, psychologically they desire high quality of life after treatment and are committed to actively participating in their doctor's follow-up monitoring protocol using PSA blood tests and multi-parametric MRI scans at prescribed intervals.
What is Focal Laser Ablation?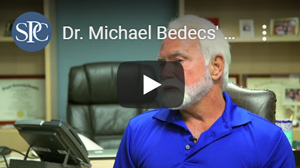 Laser ablation generates intense heat that completely encompasses the targeted area. Under real-time MRI guidance, a special optical fiber is guided precisely into place at the core of the tumor. When activated, the laser emitted at the tip of the fiber destroys the tumor within minutes while special tracking called thermometry confirms the proper temperature. Afterward, multi-parametric MRI scans reveal that the destruction is complete, and the laser fiber is removed.
Did you know Focal Laser Ablation can ease the symptoms of BPH?
3T Multi-Parametric MRI – BlueLaser™ Guided Focal Laser Ablation
The Sperling Prostate Center in Florida offers our proprietary 3T Multi-Parametric MRI – BlueLaser™ Protocol Guided Focal Laser Ablation using the most powerful laser available for FLA of the prostate.
Our advanced, minimally invasive procedure is designed to target and destroy the prostate tumor while sparing the remaining healthy tissue. Our goal is to control the disease while avoiding collateral damage to sensitive structures. This means a rapid return to baseline urinary and sexual function. In short, our Focal Laser Ablation done by internationally recognized expert Dr. Dan Sperling offers minimal side effects in order to maintain high quality of life after treatment.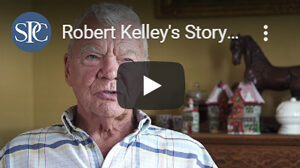 Additionally, the BlueLaser™ Focal Laser Ablation prostate cancer treatment, offers an important "safety net," should additional tumors be discovered or new ones develop down the road. Not only can laser ablation be repeated, but it also preserves the ability to re-treat with other modalities, including surgery and radiation if necessary.
Procedure Highlights
No General Anesthesia
No Surgery or Radiation
Minimal-to-no Side Effects
Low Risk of Incontinence
Low Risk of Impotence
Rapid Recovery
Repeatable
Our Advanced 4-Step Treatment Protocol
3T Multi-Parametric MRI – BlueLaser™ qualifies appropriate candidates for laser ablation based on a detailed prostate map from our multi-parametric MRI, and targeted biopsy of suspicious prostate tissue.
A personalized procedure blueprint is developed based on the patient's prostate anatomy including, location, size, stage and grade of confirmed prostate cancer.
Focal Laser Ablation of the prostate, using our BlueLaser™ protocol, is performed by leading laser expert Dr. Sperling and his staff, one of the most experienced teams in the world in the field of targeted prostate laser ablation.
Each patient receives detailed information and education about his procedure along with a well-designed follow up and care management plan.
The 3T Multi-Parametric MRI – BlueLaser™ Guided Prostate Laser Ablation Procedure
During the procedure Dr. Sperling uses real-time MRI to visualize the tumor, guide precise placement of the latest and most powerful laser fiber, and accurately ablate (destroy) tumors while protecting healthy tissue with "safety zones." This preserves urinary and sexual function. Additionally, a catheter is used to protect the urethra and other structures during ablation. It is FDA cleared.
Pre-procedure MRI confirms placement of applicator in the target tissue.
The thin (1.6mm) laser fiber is then placed into the tumor under MRI guidance. The laser is activated to begin heating of the tumor. Using MR images and software from Visualase allows the physician to see the tissue heating as the laser is activated, and control how much energy is delivered. During the procedure the MRI is also used to monitor temperature-sensitive changes in the prostate tissue. The result is unparalleled control over how much energy is delivered. At the same time, the destruction of tissue and tumor is confirmed. Typically, the laser procedure takes about an hour.
Results are confirmed with MR images.
Follow-up Care Plan
The final step for Focal Laser Ablation is a comprehensive post-treatment follow-up plan to monitor the recovery and progress of each patient.
Are you a candidate for FLA?
Request your free consultation with Dr. Sperling, and we'll review your unique circumstances and needs together to see if Focal Laser Ablation is right for you.