If you grew up in a northern climate, winter brought snow. As a kid, you quickly learned that some snow was good "packing." This meant you could make a snowman.
A snowman is built from the bottom up, and requires a very large ball as the base. You start with a small sphere, and roll it around on the ground. If the snow is indeed good packing, it effortlessly sticks together and reinforces its own growth. We're all familiar with the term "snowballing," meaning quickly growing bigger or more important. For example, "Our school's fundraiser was so successful that donations quickly started snowballing, so now we can buy our new science equipment."
I just came across two new publications that reveal how much multiparametric MRI (mpMRI) has snowballed since I first started using it for prostate imaging over a decade ago. Each one sheds light on how valuable high-resolution 3-D imaging is, since it reduces the number of unnecessary biopsies and treatment interventions.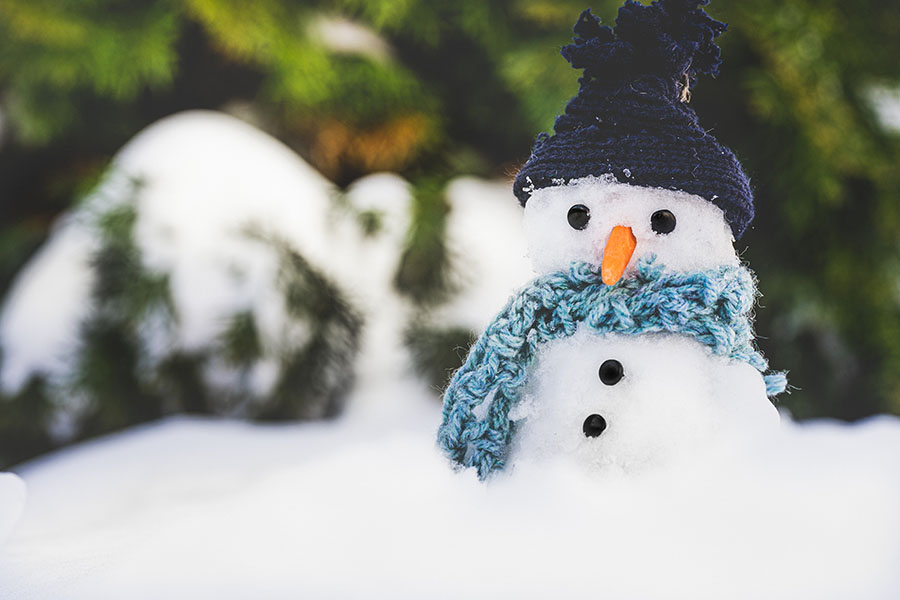 Swiss study on MRIs that show no clinically significant prostate cancer
A September, 2022 Swiss study explored the clinical implications for patients whose MRI is negative for clinically significant prostate cancer (csPCa).[i] By "clinically significant" the authors mean patients with Grade Group equal to or greater than 2. In other words, they define Grade Group 1 as insignificant PCa, meaning it does not require immediate treatment and may never progress to more dangerous disease.
Their study covered 4 years from 2014-18, years in which MRI evidence was rapidly packing in evidence. It involved 515 men who had 3T mpMRI before biopsy. Based on their PI-RADS scores, patients were classified as MRI negative if their score was less than or equal to PI-RADS 2, or MRI positive if their score was PI-RADS 3 or greater. For study purposes, all men then had transperineal biopsies that heavily sample prostate tissue, and the Grade Group system was used to derive their biopsy scores. This identified 236 (45.8%) who had no PCa, 59 (11.5%) had insignificant (Grade Group 1) PCa and 220 (42.7%) who had csPCa (Grade Group 2 or higher).
When the MRI results were compared with the biopsy results, negative MRI correctly predicted 88% of the men who did not have clinically significant PCa. The authors then followed both MRI-negative and MRI-positive cases to track what intervention patients chose. Those with negative MRI were more likely to choose Active Surveillance (18.1% vs. 10.8%) and far less likely to choose active treatment (12.3% vs. 53.2%). The authors concluded that for men whose MRI is negative for csPCa, "Omitting prostate biopsies and performing a follow?up MRI may be a safe alternative to reduce the number of unnecessary interventions."
Canadian study embraces mpMRI for smarter prostate cancer screening
A Canadian research team conducted a "comprehensive literature search" to explore the growing trend in developing PCa screening that is more specific and precise for PCa than the conventional PSA test.[ii] Their results are a fantastic example of snowballing, since the quality of the data has been good packing.
They cite the rising wave of biomarkers that can be found in blood and urine, which have been shown to be more accurate than PSA screening. They state, "More recently, multiparametric magnetic resonance imaging (mpMRI) is gaining popularity for its ability to detect clinically significant cancer." They also point to evidence that combining two or more of these methods can "reliably predict high-risk prostate cancers while reducing the number of unnecessary biopsies."
MRI as the base of the snowman
The way I see it, since MRI has been around and amassed more evidence than the emergence of new biomarker tests, I see it as the large foundation upon which the next two "snowballs" can be stacked. If MRI is the base, the biomarkers are the middle, and the combo approaches are the top. This is one snowman who can be made with a big smile on its face, and I like to think of capping it off with shiny top hat: success in less over-detection, over-diagnosis, and over-treatment of prostate cancer patients. Congratulations to all clinicians and researchers who have contributed to building that jaunty snowman!
NOTE: This content is solely for purposes of information and does not substitute for diagnostic or medical advice. Talk to your doctor if you are experiencing pelvic pain, or have any other health concerns or questions of a personal medical nature.
[i] Schmid FA, Lieger L, Saba K, Sigg S et al. Therapy decisions after diagnosis of prostate cancer in men with negative prostate MRI. Prostate. 2022 Sep 8.
[ii] Tan GH, Nason G, Ajib K, Woon DTS et al. Smarter screening for prostate cancer. World J Urol. 2019 Jun;37(6):991-999.